Apply for an Original Firm Permit - Public Accountancy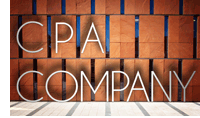 Apply for original corporate/partnership/LLC/LLP permit online
All corporations, limited liability companies, partnerships and limited liability partnerships are required to submit the following documents to support permit applications:
Federal Employer Identification Form (SS4) or (147C)
Evidence of the business' Good Standing status with the Maryland Department of Assessments and Taxation (SDAT). Evidence may be provided by printing a results screen from SDAT's Maryland Business Express database. Once the business entity is located through the search, click on the "View Business Details" link. Print that window, and send it to the Board. There is no fee due to SDAT for printing the window.
Verification of CPA firm permit status from the board of accountancy where the firm is headquartered
The Maryland Shareholder Form (Excel)
Articles of Incorporation (for corporations), partnership agreement, or organization or operational agreement

After completing the online application,
e-mail supporting documents to dloplpublicaccountancy-labor@maryland.gov.
The permit period is two years from the date of issuance.
Obtaining a Firm Permit
CPA firms that provide certified public accountancy services to Maryland clients must obtain a permit from the Board. This requirement also pertains to CPA firms that are located in other states.
Common Services/Conditions that Require a Firm to Have a Permit
Use of the words "certified public accountant," "auditor" or the initials "CPA" in the firm's title
Any service that constitutes the practice certified public accountancy means to provide audits. "Practice certified public accountancy" means to:
Basic Requirements
A simple majority of the owners, by financial interest and voting rights, of a CPA firm must be actively licensed as certified public accountants in any state. All non-CPA owners must be active participants in the firm.
Sole Practitioner Exception for CPA Firms
A sole practitioner, including a sole practitioner who has organized the practice as a CPA firm, does not have to obtain a permit.
Acceptable CPA Firm Names
Names of CPA firms must accurately reflect the composition of CPAs in the firm. A firm may not use in its name terms such as "Group," "and Company," "and Associates," or similar terms that imply the presence of more licensees than those identified by name in the firm name. The firm's name must be properly registered by the Charter Division of Maryland Department of Assessments and Taxation or a similar charter agency in another state where the firm is located.

Public Representations that Cannot be Made by a Firm that Does Not Have a Permit
Generally, a firm that does not have a permit issued by the Board cannot represent to the public that it provides CPA services by: use of a title, including "licensed certified public accountants," "certified public accountants," "public accountants," or "auditors," by use of the abbreviation "CPA," by description of services, methods, or procedures, or otherwise, that the firm holds a permit or otherwise is authorized to operate a business through which certified public accountancy is practiced in the state.
Pertinent Firm Permit Laws and Regulations
Maryland Public Accountancy Act
§2-401 Services that require a CPA firm permit
§2-402 Qualifications for partnerships, including limited liability partnerships
§2-402.1 Qualifications for limited liability companies
§2-403 Qualifications for corporations
§2-404 Application requirements
Code of Maryland Regulations
COMAR 09.24.01.06 – Code of Professional Conduct
COMAR 09.24.04.01 – Permits
COMAR 09.24.04.02 – Ownership Interest
COMAR 09.24.04.03 – Firm Registration
COMAR 09.24.04.04 – Non-Licensee Owners