Tranzed Apprenticeship Services - Maryland Apprenticeship and Training Program (MATP) Success Story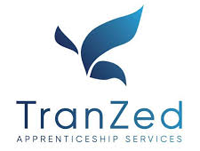 Jacob Luskin went through the Information Technology Registered Apprenticeship program through Tranzed Apprenticeship Services and he meshed immediately due in large part to Jacob's eager approach and ability to not fear jumping right into an already formed team. Jacob had served in the US Military for 14 years at various levels of responsibility and leadership. He had also completed an Associate's Degree in Intelligence Studies, and was nearing completion of a Bachelor's degree in Cyber Security. Although he had an extensive work history in other areas he was keen to enter a career in IT, however, each job listing in the IT field required on-the-job experience that he did not have, certifications he had not yet earned, and a degree he had not yet completed. The Registered Apprenticeship route seemed to him to be a great opportunity to apply his strengths while obtaining the requisite on-the-job experience.
Jacob was brought on at a very crucial time, "We had to play 3 guys down for a while, and Jacob assisted me every step of the way", Chip explained. His past experiences provided him with a great work ethic and he flourished in the role. 12 months later he was promoted to IT Operations Manager.
The top skills Jacob feels he acquired during his apprenticeship are the ability to troubleshoot and rectify the root cause of computer issues efficiently and effectively and provide remote desktop support to users. When asked about his future career plans Jacob relied, "Although too many to count, the pinnacle of my plans would be to have a non-profit organization aimed at supporting disabled veterans."
---
For additional information, contact:
Division of Workforce Development and Adult Learning
Maryland Apprenticeship and Training Program
1100 N. Eutaw Street, Room 209
Baltimore, MD 21201
Phone: 410-767-2246
Fax: 410-333-5162
E-mail: info@mdapprenticeship.com